Administering a list
When you create a new list, you are the only one who can edit it or use it in flows. If you want others to have access and use the list, you need to edit the settings.
List share settings
To share the list you created, click the Share button.
In the section called Who can administer this list?, you can select users or groups to be administrators. List Admins can edit values, change the settings, and delete the list.
In the section called Who can view this list?, you can select the people who can view the values in the list. You can additionally assign permissions to edit the values or share the list with others.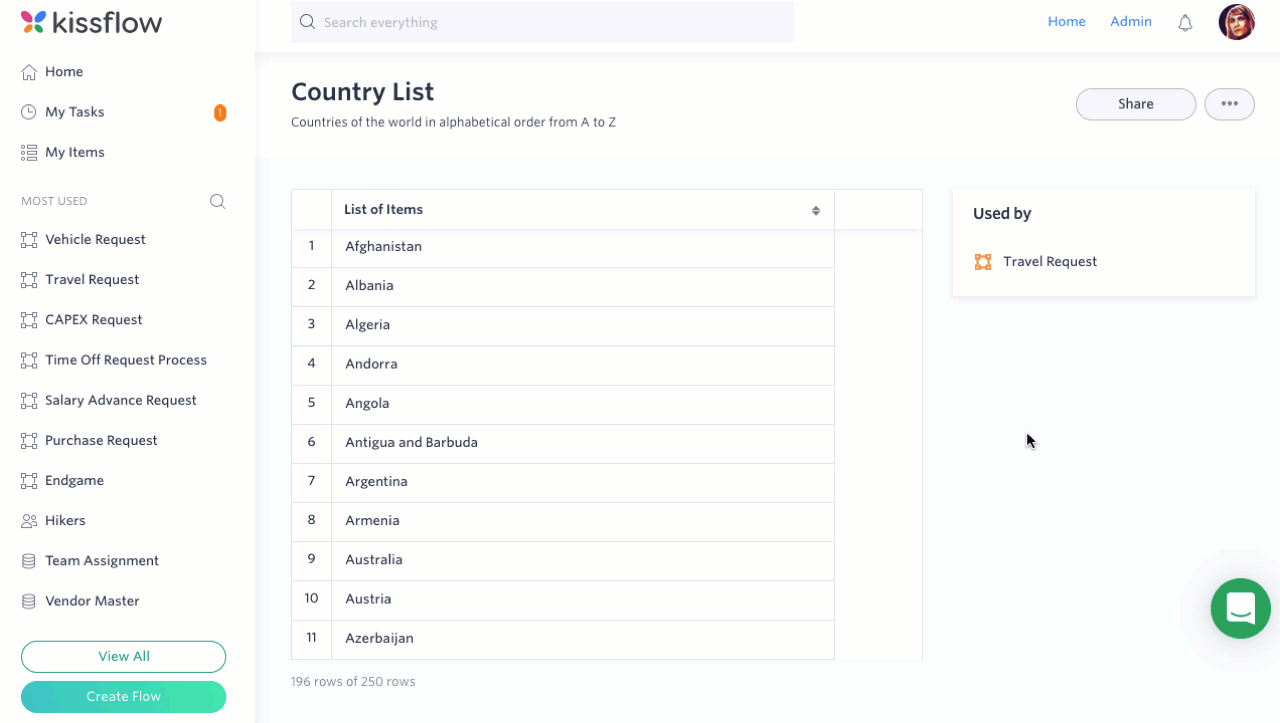 Note: When someone with admin or edit access calls up a list when creating a form, they can change the values directly from the form creator, which also changes the list values everywhere.
List security settings
The security settings define which flows can look up values in your list. To change your list security settings, click the More options button (
) and then List settings.
By default, all flows have access to your list. Change this by selecting the second option and specifying which flows you want to grant access to. To remove a flow, click the Remove button next to the flow name. Click Save when finished.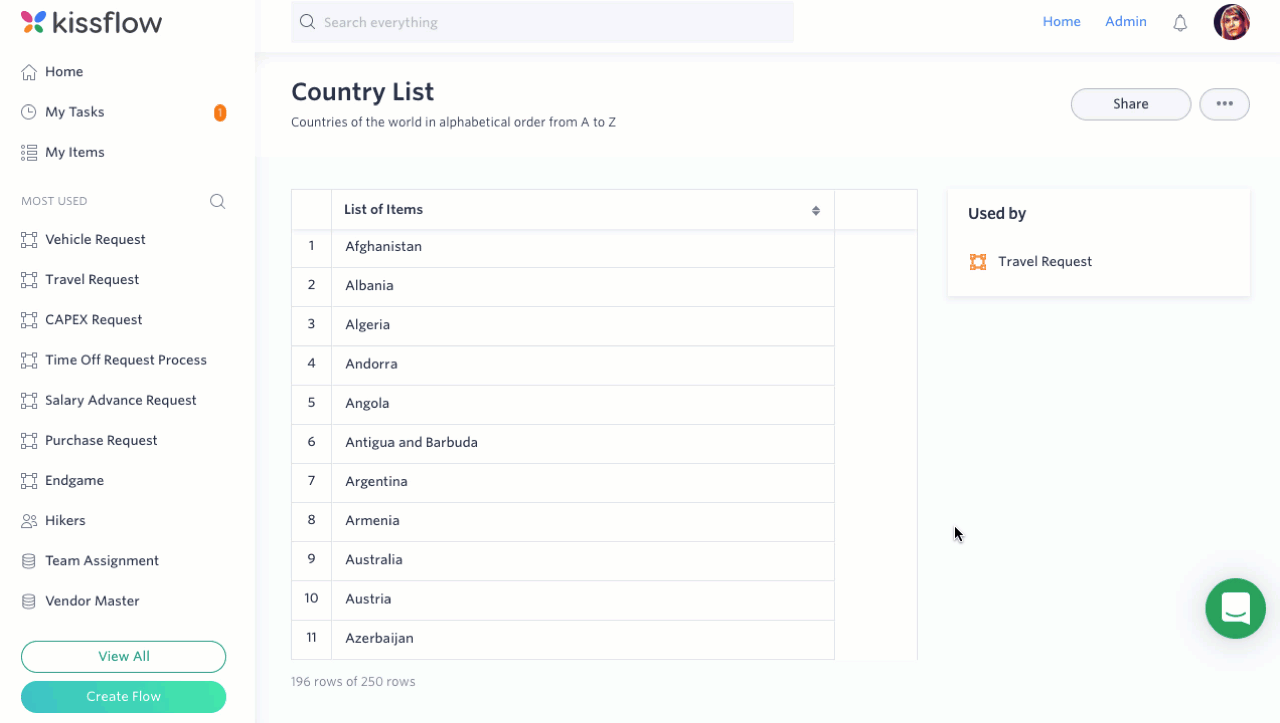 ---
---