Managing notifications
In Kissflow, you can receive notifications about your posts, task assignments, and @ mentions.
Viewing notifications
You can find all of your notifications by clicking the Notification button (
) on the top right corner of the screen.
From this popup, you can scroll through all of your notifications sorted by the most recent. New notifications are highlighted and the number shows by the button. When you click a notification card, you will be taken to the appropriate page associated with the notification.
To mark an individual notification as read, click the grey filled circle (
) on the right side. If you click Mark all as read, all the unread notifications will be marked as read. Click the Settings button (
) to manage all of your notification preferences.
Click Show all to go to the full screen notifications page where you can see previews of the items. From the notifications page, you can click a tab to see All, Unread, Mentions, and Action Needed notifications.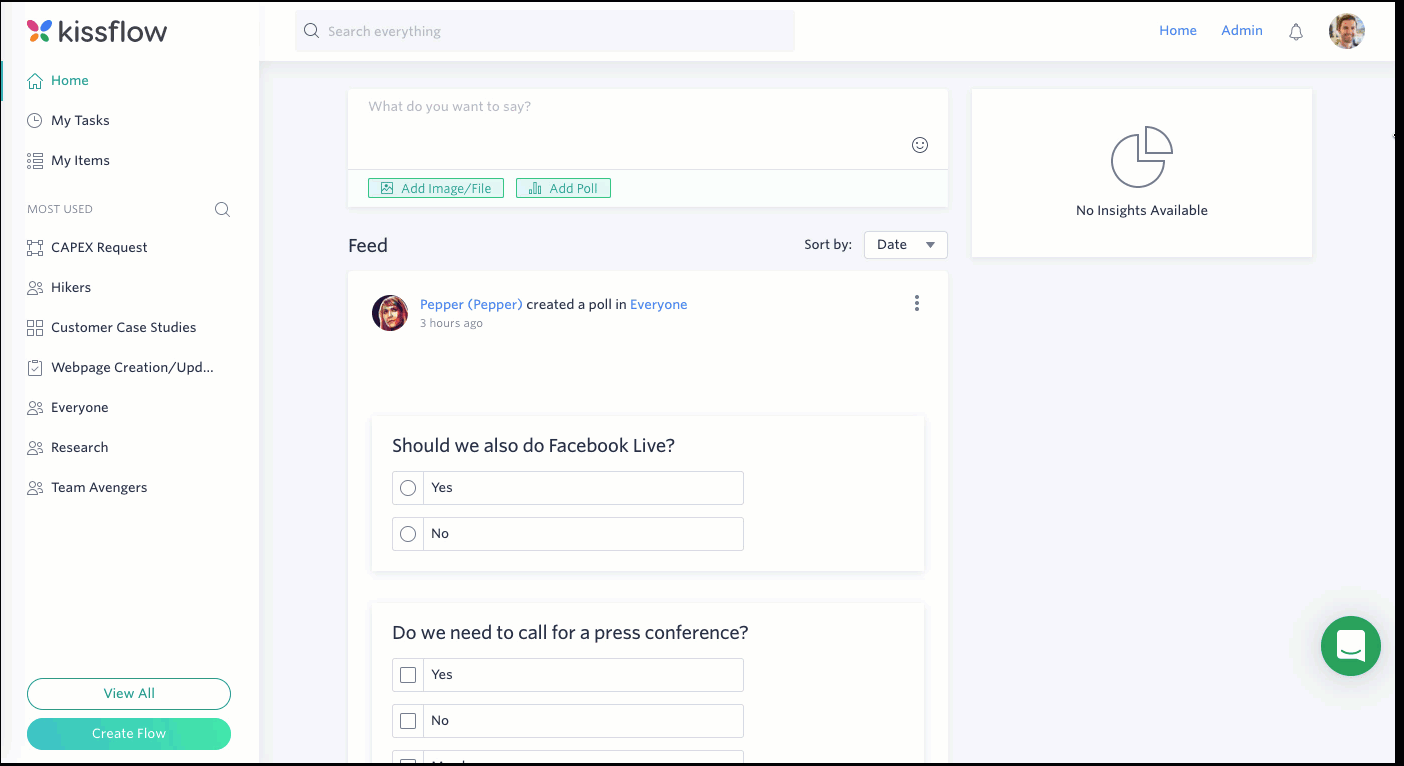 When you click a particular notification card, the feed card details are shown on the preview section on the right. You can add comments to the cards or click on them to go directly to an item.
Notification preferences
You can customize the way you receive notifications from your flows. By default, you will be notified about all the activities that happen. Every notification comes as both an in-app message and also as an email. As a Flow Admin, if you modify the notification preferences, it will only affect your account and not the notifications of other flow participants.
To manage your notification preferences, click your profile picture in the top right corner and then click My profile.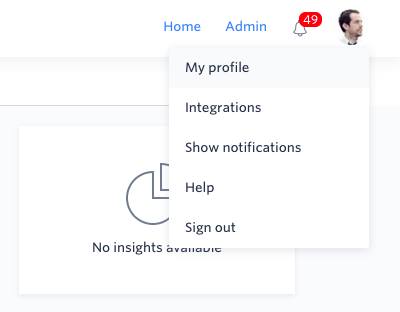 Now, click the Notifications tab on the top.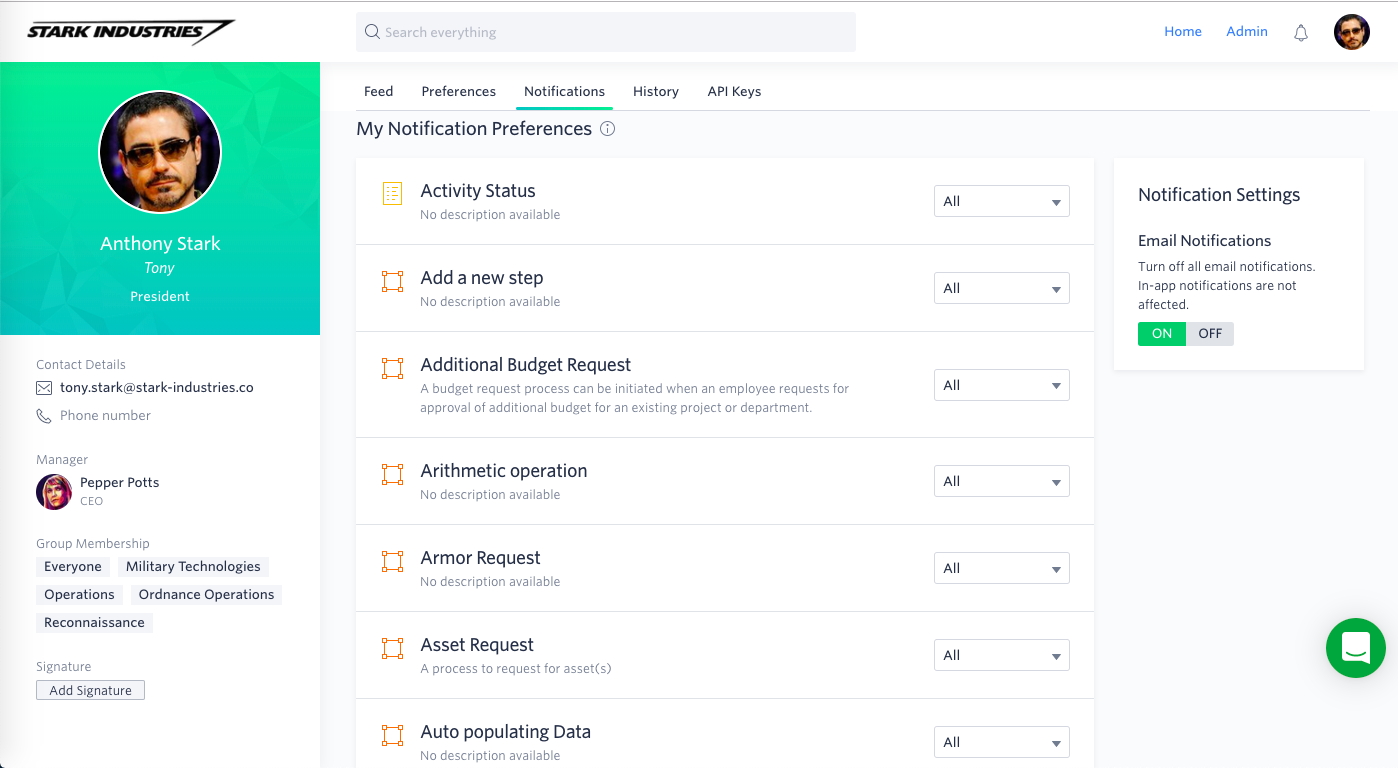 To change both your in-app and email notifications from specific flows and channels, click the drop-down box beside the flow name and select your preference.
All - You will be notified about all the activities that happen in the flow.
Relevant - Kissflow will learn which notifications you click on and will tailor notifications to your usage pattern.
Only actions - You will be notified only when something requires your action.
Silent - You will not receive any notifications.
Also, on the Notification Settings card, you can instantly turn off all email notifications from every flows by clicking OFF. In-app notifications are not affected.
---
---