Announcements
Announcements are special informational posts. Announcements can be created in channels, and in the feed for processes, projects, and cases. Only Admins of a flow can create an announcement.
You can create an announcement to share events, company news, policy updates, and other important information. Whenever an announcement is posted, it is automatically pinned to the top of your feed.
Creating an announcement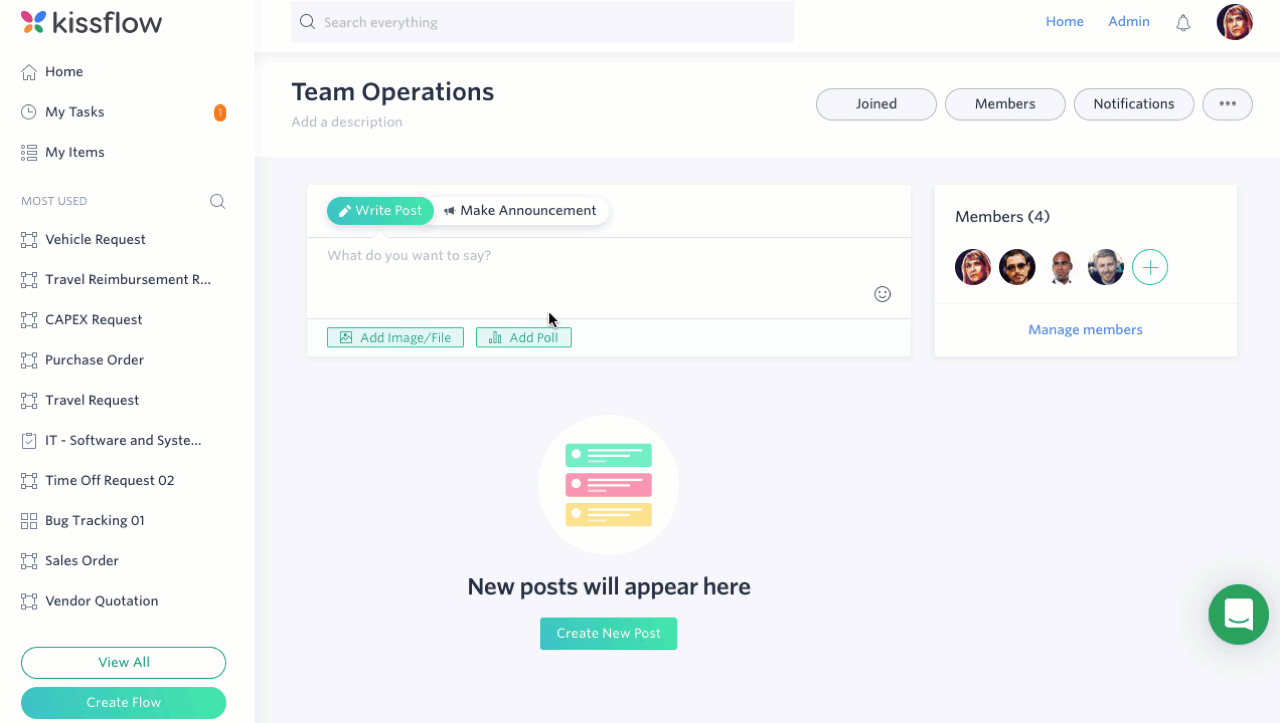 Click What do you want to say?
Click Make Announcement and begin composing your announcement.
To attach images and files, click Add Image/File.
If you do not choose a date and time, the announcement will go live immediately. Or, you can schedule an announcement for a future date.  
By default, no comments will be allowed. To allow comments, unselect the Turn off comments checkbox.  
Click Post when finished.
After posting, you can edit or delete your announcement by clicking the More options button (
).

Scheduling announcements
Scheduling a posting date
You can schedule an announcement for publishing in the future. Whenever you choose a date and time, it will be matched to your account's timezone. The announcements will always be visible to the person who created it.
Scheduling an end date
When you enter an end date, your announcement will automatically disappear at that time.
Related articles
Here are more articles about channels:
---
---