The Kissflow marketplace
Kissflow offers a set of pre-built templates that can be installed and used immediately. These are designed to solve most general business requirements. These templates are available as processes, cases, projects, and datasets. All the templates are free to use. 
Installing a template from the marketplace
To install a template, click Create Flow from the sidebar. The All tab shows all the templates available. There are also specific categories just for processes, cases, projects, datasets, and lists.
If you want to sort by department, use the All categories dropdown menu to select the department you want to search through. You can also use the left navigation to search only for a certain type of flow.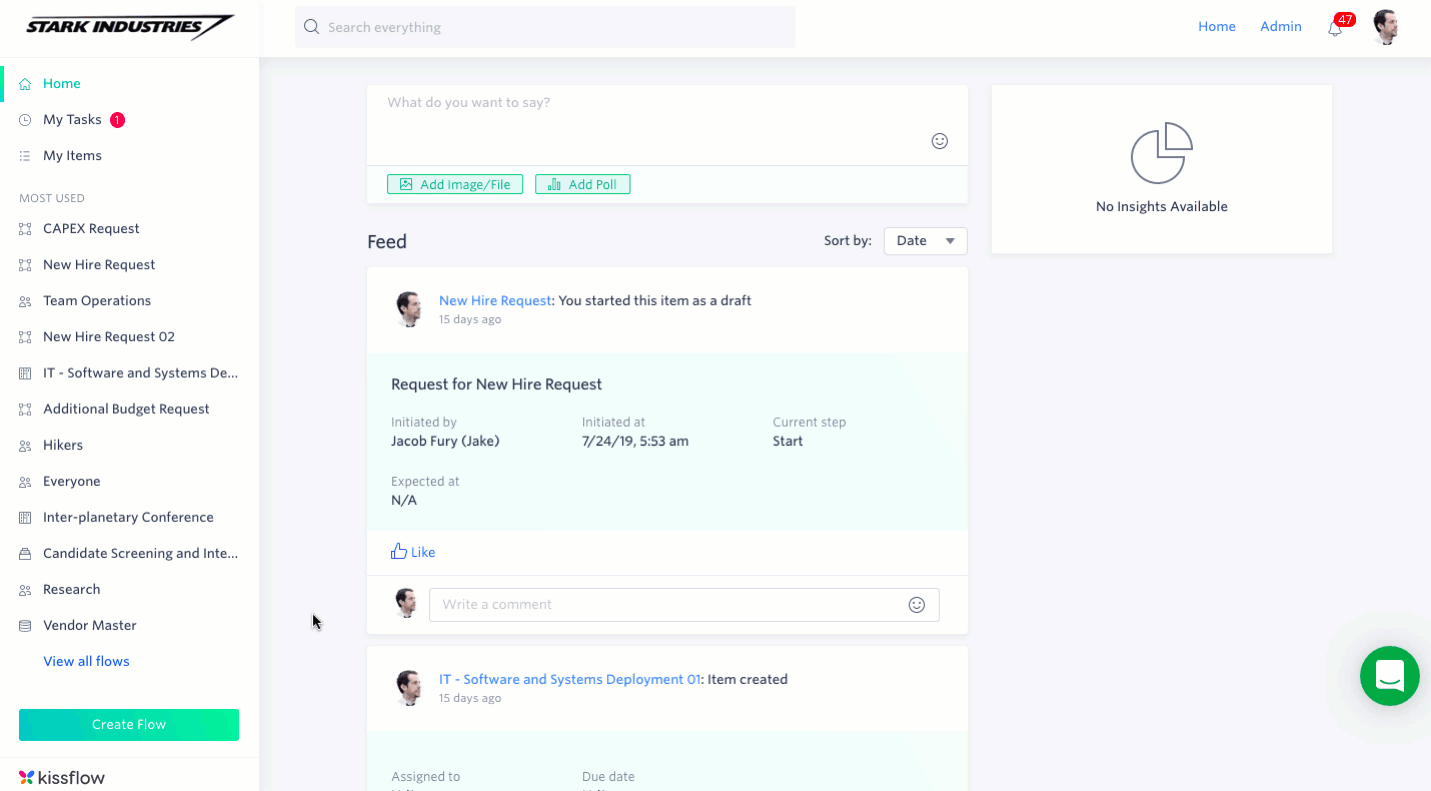 If you hover on a template, you can click More Info to learn more about it. Click Install to set up the flow on your account. You may need to be approved by an Account Admin before you can access it.
There are no templates for channels. You can create a channel on your own. 
Wondering which flow to choose? Learn more here.