Live forms
A live form is what a user sees when they are acting on an item. In processes, you can view the form by clicking the Open Item button (
).

Parts of a live form
When you view a live form in a process, it is divided into three panels.
On the left are the section titles to let you jump to any section
In the middle is the actual form, displaying fields based on the permission settings
On the right are widgets and comments
At the bottom are all the actions you can take, which are configured by the Flow Admin.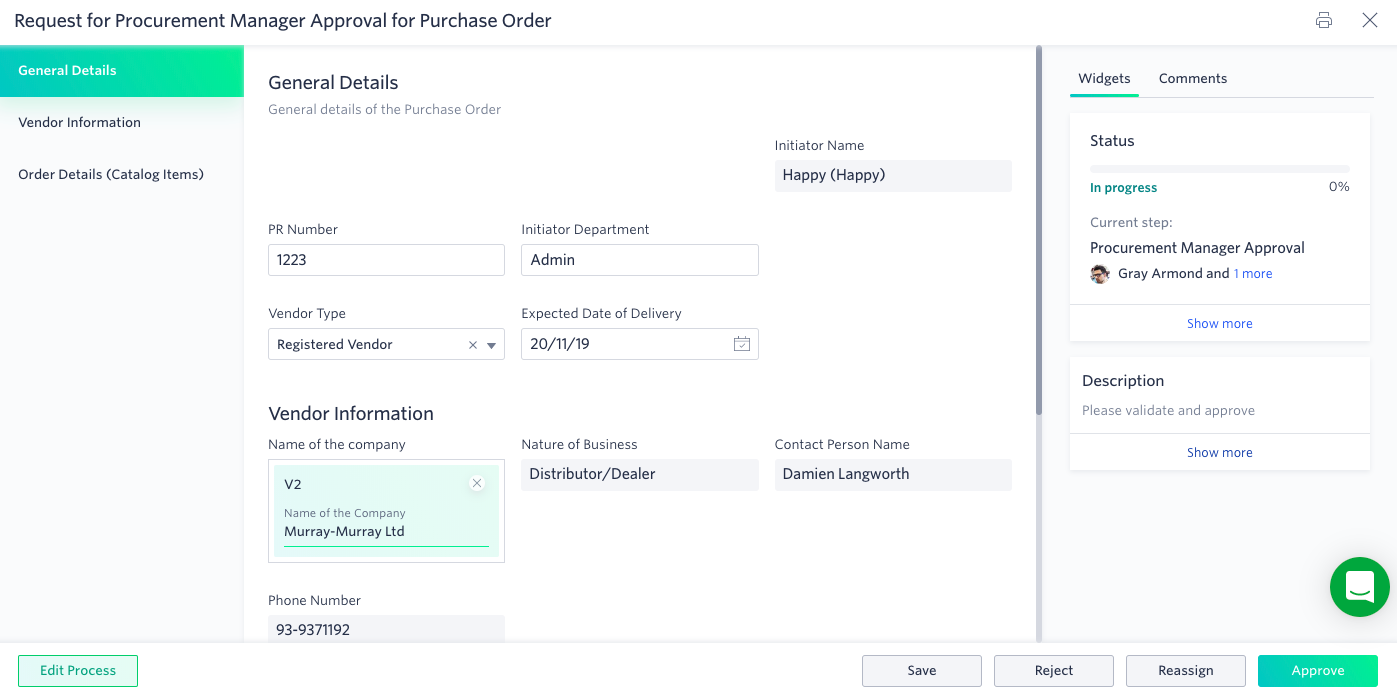 Widgets
Widgets only show for forms in processes. There are two widgets: Status and Description.  
Status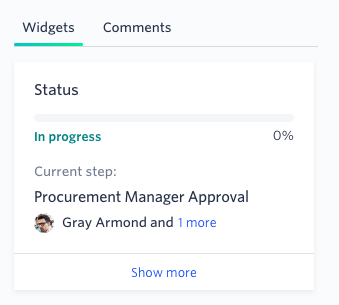 A bar will show how completed the item is as a percentage.
The status will be either: In progress, Draft, Completed, Rejected, or Withdrawn.
It will show the name of the current step.
It will show the assignees for this step. If there are more than one assignees, then you can click on the link to display all of them.
If you click Show more, you'll see a flow chart of the workflow including the date and time that each step was completed and what steps are yet to be done, along with any notes if the item is sent back or rejected.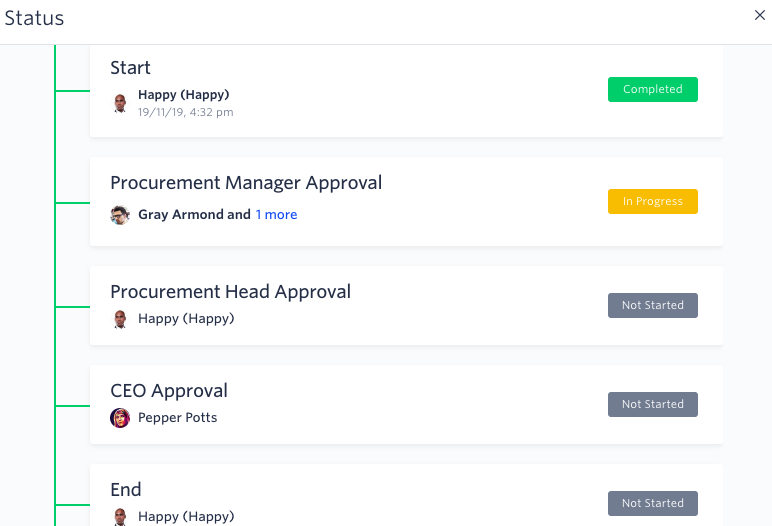 Description
The description displays any text entered when creating the step in the workflow editor.  
Comments
You can add comments to process, project, and case items. Enter your comments in the Write a comment text box. These comments can also be viewed in the Feed for your flow. You can edit and delete your own comments.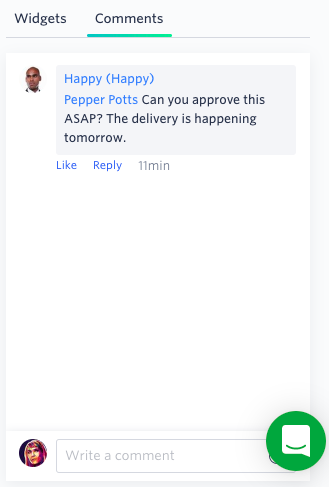 ---
---