Administering a channel
Only Channel Admins have access to advanced controls for channels.
Allowing anonymous posting
Channel Admins can decide if members of the channel can post anonymously. By default, this setting is turned off. To allow it, click the More options button (
), and then Settings. On the Post Settings section, select the option to Allow users to post anonymously and click Change.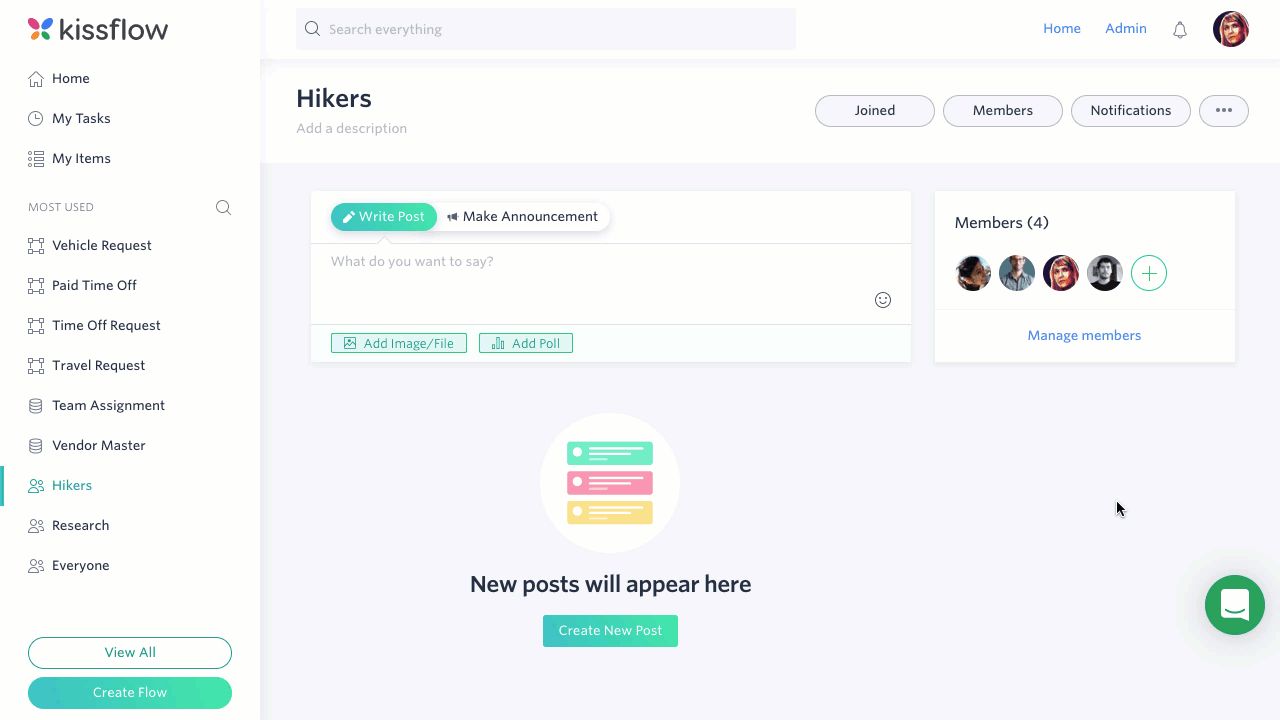 Archiving, unarchiving, and deleting a channel
You can archive a channel when you don't need it anymore. All content in the post will no longer be viewable and no one can add new posts. However, channel history will be retained.
To archive a channel, click the More options button (
) and then Archive channel.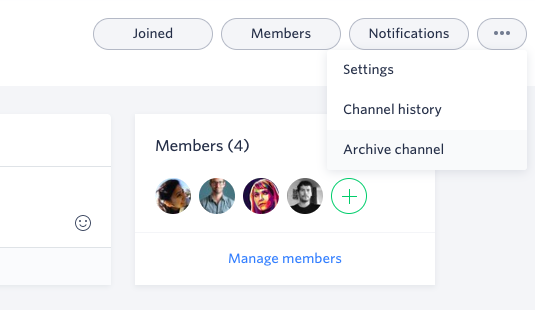 To unarchive a channel, click View All in the sidebar to open the Explorer. You can use the search box, or in the section called Status, select the Archived checkbox on the left. Click on the channel you want, and then click Unarchive. You can also permanently delete the channel here by clicking Delete.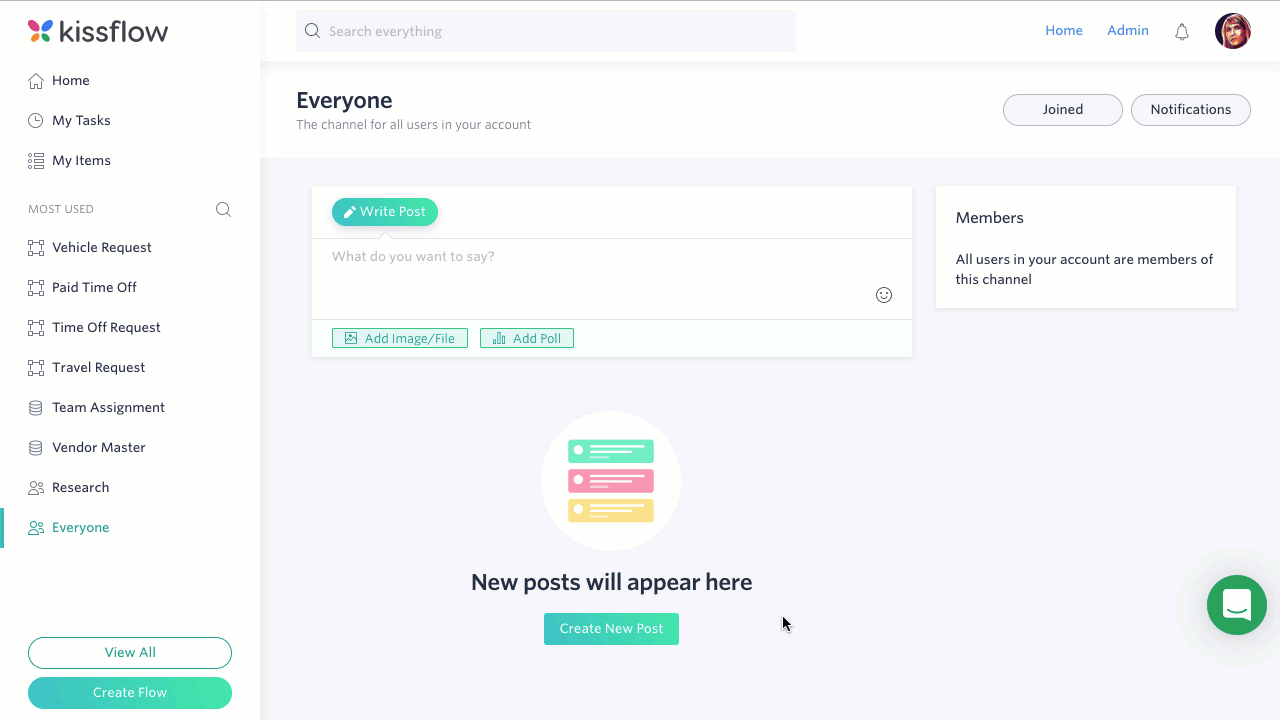 Channel history
Kissflow records actions performed on your channel. To view your channel history, click the More options button (
) and then Channel history.
The channel history shows:
Timestamp - The exact time when an action was performed.
Action - What kind of action took place. Some of the actions are: member added to the channel, post created, member permission modified, comments added, etc.
Performed by - The name of the person who performed the action.
Request ID - A unique Request ID for every action that takes place. This can be used for support purposes.
You can use the search and filter features to find data faster.