Searching on Kissflow
You can quickly find flows and account users with the Search everything box at the top of the screen. To search something on your Kissflow account:
Click the Search everything box at the top of any screen.
Enter what you're looking for and choose from the results.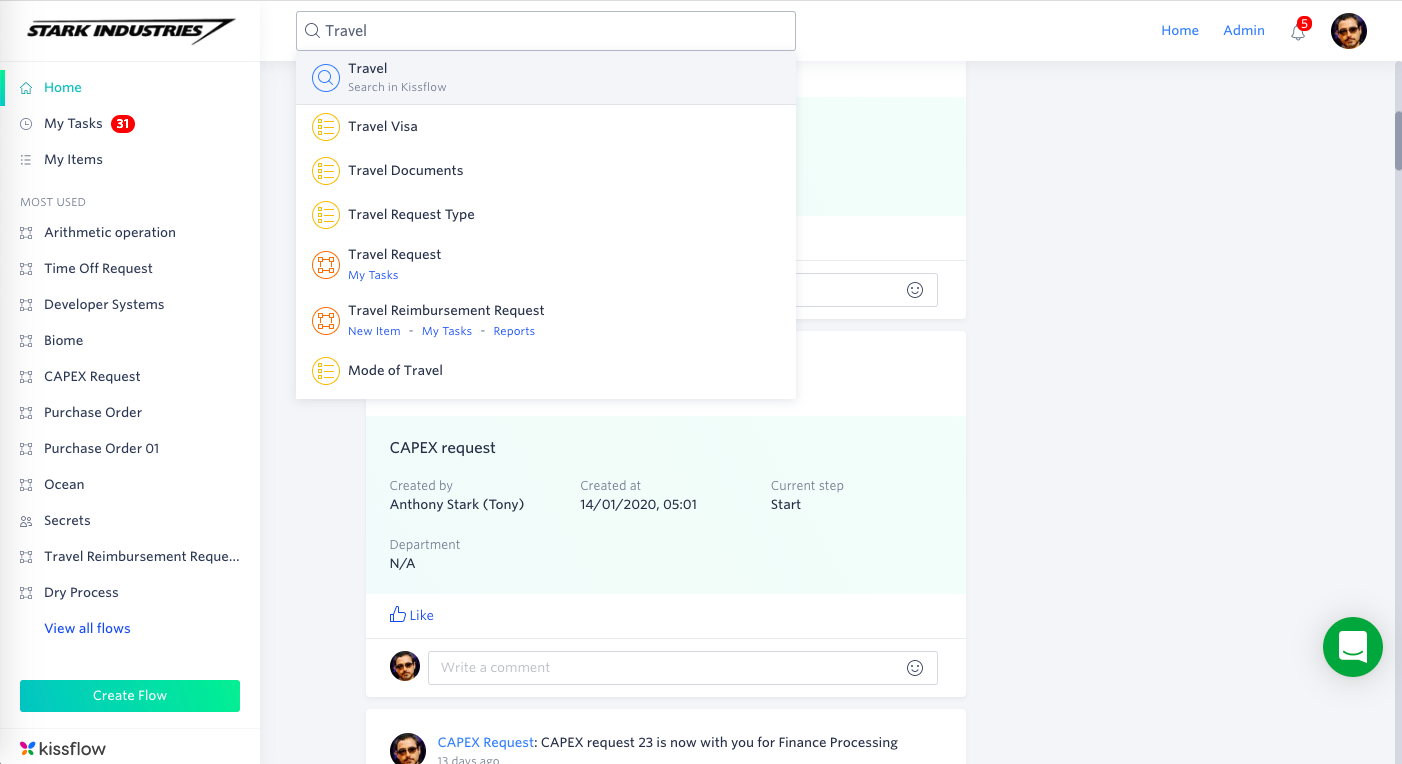 When you start typing something, you will see some predictions that you can click for quick access. You will also see your search results categorized based on the flow icon.
If the search result shows a process flow for which you are a Flow Admin, you can click the links under the process result to directly create a New Item, land on My Tasks tab, or view Reports. If you're a member of that process, you can click My Tasks to see all your tasks. You can also create a post on a channel in the same way.
Filtering your search results
Your keyword search will highlight all the flow item feed cards for that keyword. You can filter your search results by specifying your filter options on the left side of the screen to narrow your search results further. The advanced search filter allows you to filter flow items by: 
Flow type (Process, project, case, channel)
Time period
Channel comments